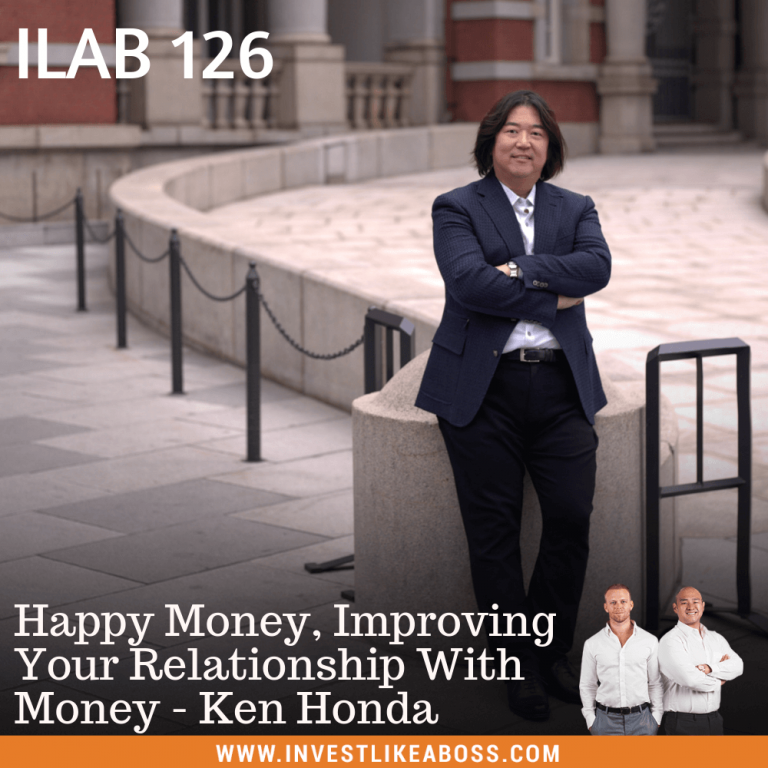 "The key to wealth is appreciation and gratitude."

Ken Honda
Ken Honda is the author of Happy Money: The Japanese Art of Making Peace with Your Money. He is a bestselling author of self-development books in Japan, where he has sold more than seven million books since 2001. While his financial expertise comes from owning and managing several businesses, his writings bridge the topics of finance and self-help, focusing on creating and generating personal wealth and happiness through deeper self-honesty.
In this episode, Ken will help you discover the tools you already possess to heal your own life and relationship with money. Learn how to treat money as a welcome guest, allowing it to come and go with respect and without resentment; understand and improve your money EQ; unpack the myth of scarcity; and embrace the process of giving money, not just receiving it.
Check out the new Invest Like a Boss Summit in Vegas!
Listen to ILAB 126 at the link below, or on iTunes here or subscribe on your favorite podcast app.